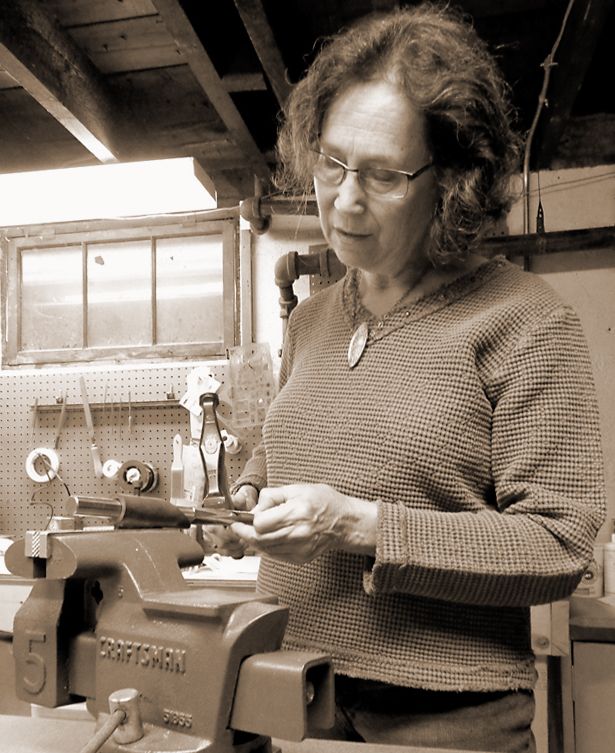 Before I began making jewelry, over twenty years ago, knitting and knotting (macramé) provided the challenge of being creative within a formal structure. Knitting and later, gemstone bead designs offered an opportunity to work with patterns of both color and texture, but I found the palette of colors limiting until I began to work with polymer clay. This is a pigmented synthetic moldable material which cures to a flexible solid. The color patterns are the result of techniques derived from those used by lampwork glass artists in the construction of canes for millefiori.
Working in polymer allows unlimited space to explore the synergy of color, pattern, and texture. All of the polymer beads and components in my work are handmade in my studio. Forging, fabricating and enamelling metal offers a more structured arena in which to engage color, texture and pattern in a three-dimensional space.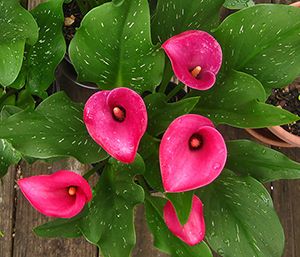 My main artistic influences have been the Art Nouveau and Art Deco movements, and the work that resonates the most with me combines organic elements in a geometric framework. Although I generally have a plan when I sit down to work, I hardly ever know what will happen after it is executed—the wabi-sabi combination of materials before me in the studio is a continuing adventure--I have a hard time throwing out things-that-might-be-useful- someday and new designs regularly emerge from bits and pieces that have been lying around the studio.